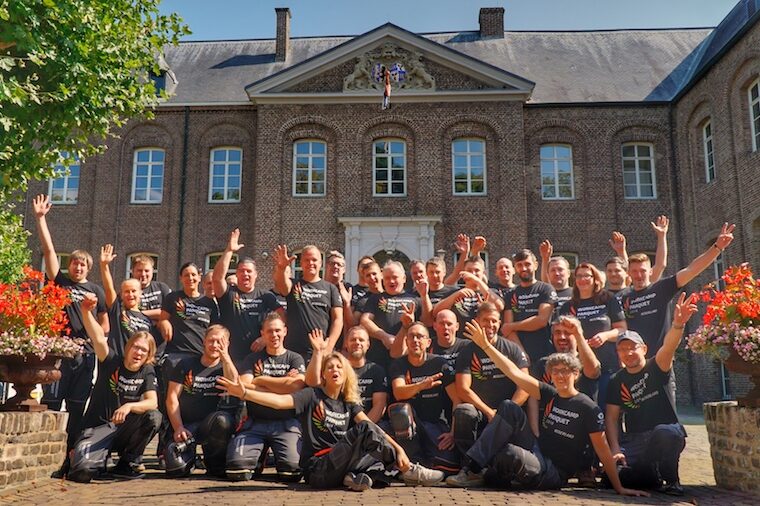 WHAT'S PROJECT WORKCAMP PARQUET ?
Professional craftsmanship, fun and education. So we can summarize the weekly project, which is focused not only on parqueters. Any artisan who works with wood can take part. Language skills are not necessary, but craft skills are. The project is implemented every year in a different country. The participants co-create a functional wooden floor with their work and the resulting parquets remain accessible to the public and for future generations.
WHAT'S ASSOCIATION WORKCAMP PARQUET ?
WORKCAMP PARQUET, z.s. is an international registered association. The main activity is focused on the promotion and transmission of the tradition of parquet craft worldwide. The aim of the project is to transfer knowledge in the craft, motivate the craft and break down prejudices across borders. The unified language for communication is craft.
Partners
Do you like our project and want to support it? You can become a partner of the project for one or more years. You can find more here. Or contact us.
Gallery
Here you can see photos and videos from our previous years. Photos of our participants, places where we worked and where you can see our work.
Media
Here you will find articles published about WORKCAMP PARQUET, previous projects, our participants and our partners. Take a look here. Missing your article? Contact us.